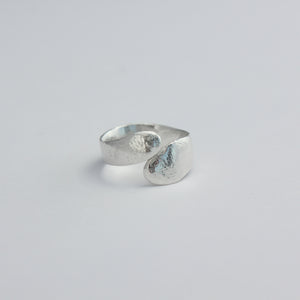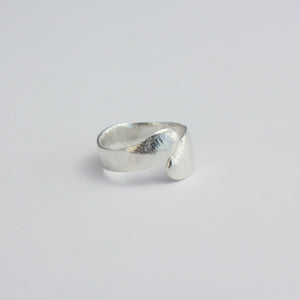 Adjustable Pinky Ring - Made To Order
Adjustable pinky ring that you can stretch or tighten by about one full size (does not have to be worn on your pinky of course, however sizing is limited.) 
Solid sterling silver.
Organic, fingerprint like texture. 
**keep in mind each one is handcrafted to order and will have slight variations to the one photographed here**
It is best that you don't adjust the size of your ring too often as sterling silver can "work harden" making it increasingly difficult to adjust and potentially even becoming brittle. 
Please allow roughly 2 weeks for your order to be made and shipped.
Handmade in Toronto. Please click here for shop policies & shipping info.